An investor group is planning a high-end prepper community in Texas that is expected to cost upwards of $300 million dollars when all is said and done. It's being built in Ector, Texas near Dallas. Ector, Texas, is a tiny, single-traffic light town most see only from the highway.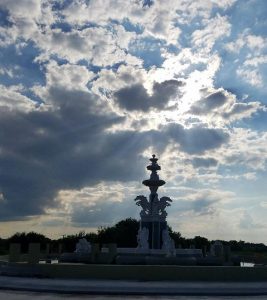 They are planning on it being a fully sustainable community complete with underground luxury condos. The builders plan on it being one of "the plushest restores in all of Texas, if not America".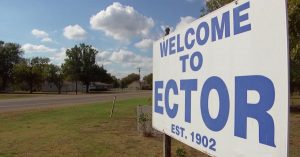 The over the top underground facility even comes with air-lock blast doors to protect the residents from dirty bombs.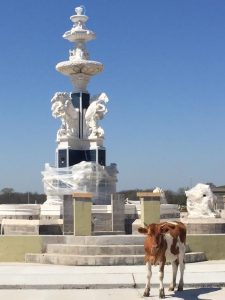 The develops say they'll have enough food, water, and electricity to live off the grid for a year in style with underground bunkers, tunnels, and even a DNA vault.
The community will be known as Trident Lakes and is looking to open as soon as 2018.
"People are getting fearful of this world — there's ISIS, there are things like Zika virus to race relations and the police brutality they see on TV — people are nervous. People want a place they can have safety for themselves and for the future of their families," Whitt added. "If need be, it's going to be one of the safest places on Earth."
In the popular imagination, so-called "preppers" are paranoid folks holed up in backwoods bunkers or remote farms—often armed to the teeth, living off the land, and preparing for the demise of civilization as we know it. But lately, wealthier folks have been getting into the survivalist game too. Some executives with big bank accounts are taking matters into their own hands, constructing high-end homes, with bunkers and panic rooms included, in distant parts of the world like New Zealand. Others, like the Snooks, are opting for a ready-made, community approach to surviving world catastrophe—and new luxury developments are cropping up to meet their needs.
Trident Lakes, still under construction, will allow its well-heeled homeowners to hole up in one of the 400 to 600 multistory concrete condos partially buried underground. The nearly 700-acre development will offer up such amenities as several Caribbean-style lagoons, an 18-hole golf course, gun ranges, tennis courts, jogging paths, and horseback riding. And if (or when) disaster strikes, they'll have underground tunnels for getting around, and a DNA vault—you know, in case the human population needs to be re-established.
If being even partially above the surface is too risky, prepper types can also consider moving nearly 200 feet underground into former missile silos converted into high-end condos in north-central Kansas. Survival Condo Project opened its first complex in late 2012, a 15-story development that was once home to a nuclear warhead in the 1960s. Its 12 units have all been sold, although no one lives there year-round. (The owner won't reveal the exact location of the property.)
The second silo, which will have between 14 and 24 luxury condos, plus a rock-climbing wall, indoor pool, bowling alley, shooting range, movie theater, and golf simulator, is expected to be move-in ready by the end of 2018.
But living in the lap of prepper luxury won't come cheap—it's well out of the price range of your everyday doomsday prophet. The new Survival Condo units will start at $1.5 million for 920 square feet. Condos at Trident Lakes, due to start opening later this year, are expected to begin at around $800,000.
Trident Lakes bills itself on its website as "a 5-star resort with DEFCON 1 preparedness." A private airstrip may be built nearby so homeowners can easily fly in if it looks as if World War III is imminent.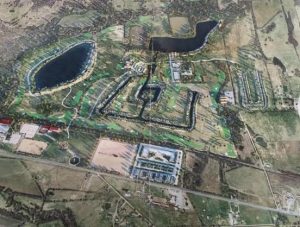 The condos are mostly being sold as second or third homes for wealthy owners. About 90% of the surface of each unit will be covered by the earth, with open-air patios with lagoon views to let in some light. If disaster strikes, the doors will automatically seal closed.
But money alone won't guarantee entrance to the community. Potential owners will be strenuously vetted before they're invited to move in.
Update: February 2, 2020

: It doesn't look like the progress of construction is going well. Their twitter @TridentLakes hasn't been updated since late 2017 and their website no longer exists.